The AxleHire Advantage
Delivering Coast-to-Coast
Serving 21 of the 25 largest U.S. metropolitan areas, with more to come
AxleHire delivers to America's largest and most densely populated urban centers—the places where your customers live.
Learn About Our Delivery Options!
Same-Day
Packages are sorted at your fulfillment center or store, picked up by our drivers, and delivered locally from your site.
Next-Day
Packages are injected into an AxleHire sortation center by as late as midnight the night before delivery. Drivers pick up and deliver the next day.
Line-Haul
Custom line-haul solutions to meet your first- and middle-mile needs using our integrated network partner providers.
These brands trust AxleHire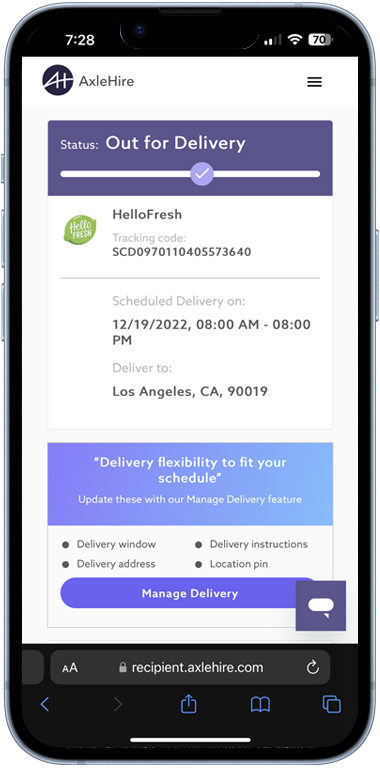 We're all about customer experience.
Guiding your customer through every step of the way with end-to-end status updates.
In the News
Case Studies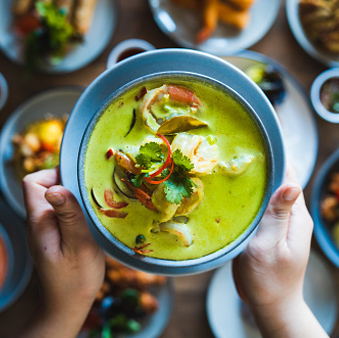 Meal Kit Delivery
"[AxleHire] takes a technology-first approach versus legacy national and regional carriers…"
Sr. Logistics Manager
Pet Food Delivery
"AxleHire's ability to consistently provide a better delivery experience with real-time SMS text updates, and great flexibility are all winners."
Logistics Manager
Alcohol Delivery
"Seeing AxleHire's tracking and delivery confirmations and communication to the customer was what ultimately made the decision for us."
Head of E-Commerce